A
day in Naples can make you reconcile with your health and lifestyle. Stroll through the streets of the city while you indulge in healthy choices and immerse yourself in the Neapolitan culture. Whether you're discovering historical places or enjoying delicious and nutritious cuisine, Naples offers the perfect marriage of well-being and pleasure for a truly fulfilling experience. If you need advice or assistance, our dedicated team is here to help. Don't hesitate to ask us for transfer reservations or any other questions you may have.
Start with a healthy breakfast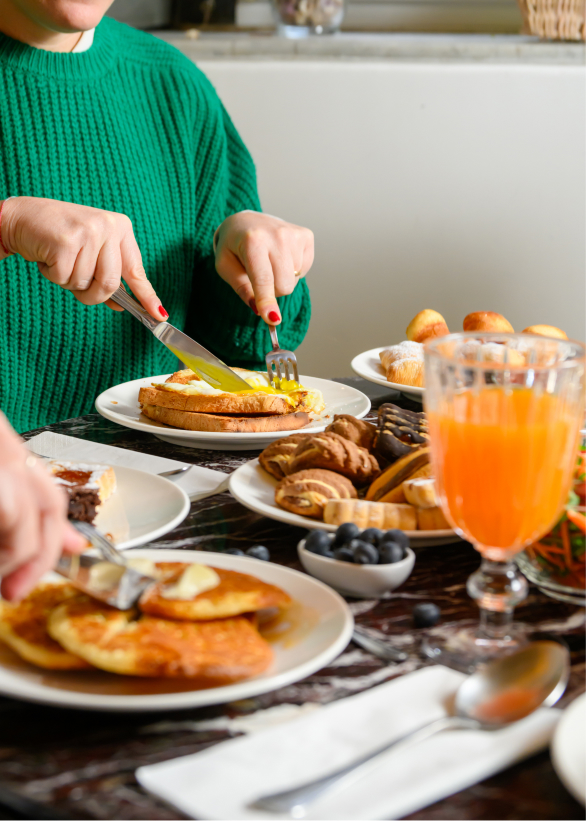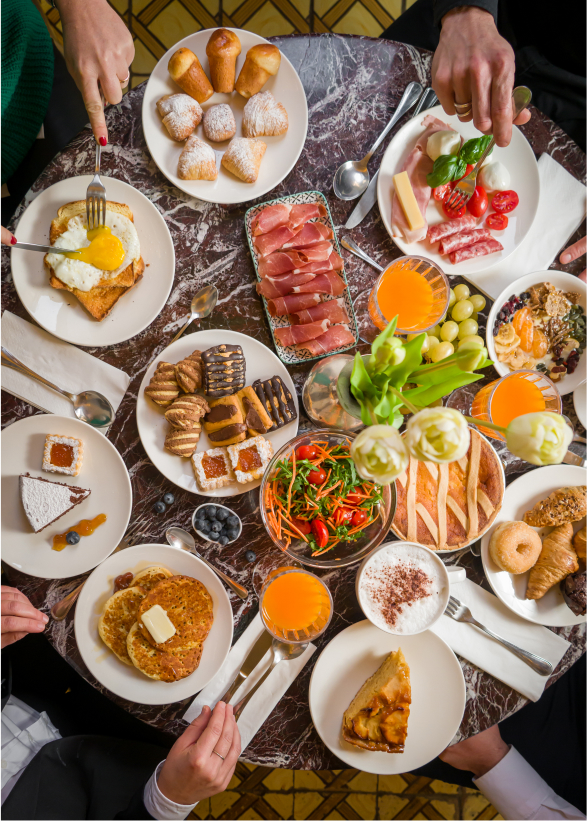 Start your day with a healthy and tasty breakfast, thanks to our exquisite selection. Delight in a wide range of fresh and healthy options that cater for every dietary requirement. From vegan delights to organic choices, we guarantee a delicious experience that nourishes your body and pleases your palate.
Keep fit even on the go with our fitness offers. Request in-room exercise equipment or enjoy a refreshing workout on our rooftop terrace. Furthermore, our reception can help you book a training session with a personal trainer, guaranteeing a complete experience during your stay. We offer convenient options to help you maintain your routine while enjoying the comfort and convenience of our hotel.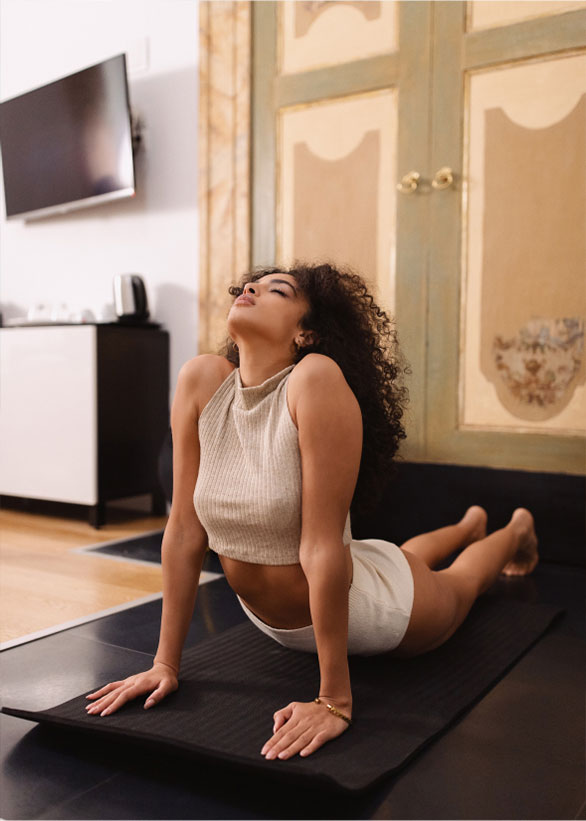 Indulge in carefree shopping as you explore the bustling streets of Naples. Take a peaceful walk along the iconic Via Toledo and Via Chiaia or through the streets of the historic centre, full of artisan shops, renowned brands and bio shops for your health. Discover the perfect treasures to take home, just steps from our hotel.
Make your stay in Naples even more exclusive with a dinner at one of the Michelin-starred restaurants, such as Veritas or Palazzo Petrucci, located in the bay of Palazzo Donn'Anna overlooking the splendid Gulf. As our guest, you will enjoy special privileges and discounted bookings. Treat yourself to an extraordinary dinner, enjoying exceptional flavors while we take care of all the details for you.
Raise your glasses on our terrace while admiring the sunset and savoring our selection of local wines or one of the cocktails prepared for you by our mixologists. Let yourself go carefree and relax on the comfortable sunbeds and enjoy the panorama that Naples can give you for an aperitif with an all-Italian flavor.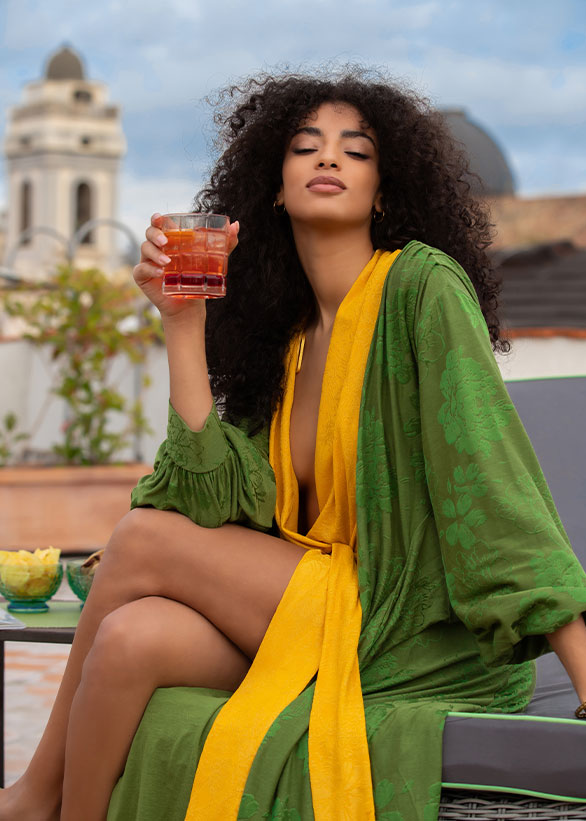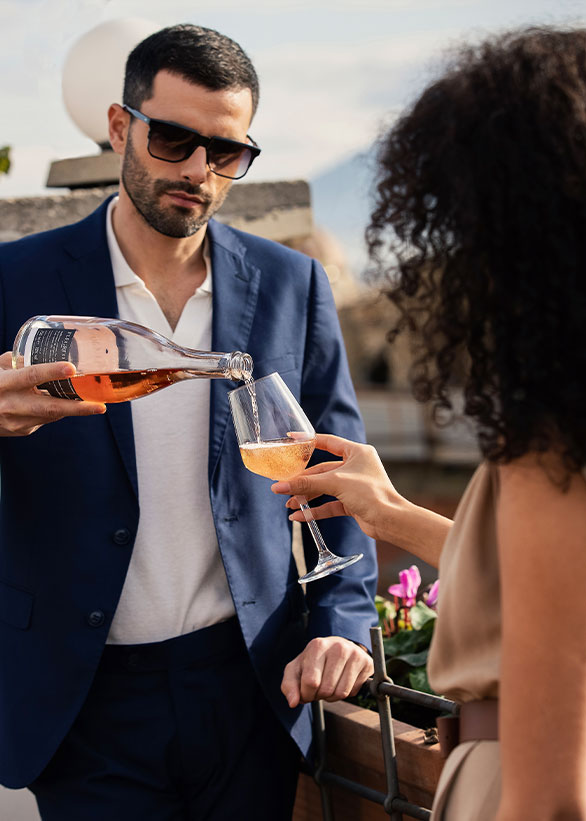 Enhance your stay with our recommended extras, such as a visit to our trusted hair stylist for a stunning new look or a skilled tailor who can create a bespoke Italian suit, curated to perfection. Immerse yourself in the world of Made in Italy style and sophistication, adding an extra touch of Italian elegance to your unforgettable experience at the Santa Chiara Boutique Hotel.
Live your adventure in Naples, choose the perfect room to discover the city and everything it has to offer. We will be happy to welcome you.